Last summer, the Finnish book blogging community hosted a few 24-h readathons where the objective is simply to read as much as you can in 24 hours. Back then I wasn't yet into blogging, so this will be my first time taking part in a readathon that is this short. The actual event is scheduled for the June 19th, but the rules state that you can already begin on Wednesday or continue reading to Friday – as long as you stay within the 24 hour limit. And since I've already made plans that include a full day of travelling in a car on Thursday, I was a bit skeptical about participating. I get car sick easily, so reading in a car is not an option. However, the excitement around the readathon was so contagious that I could not resist.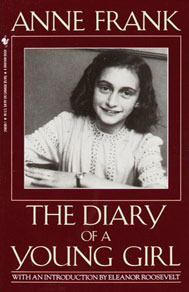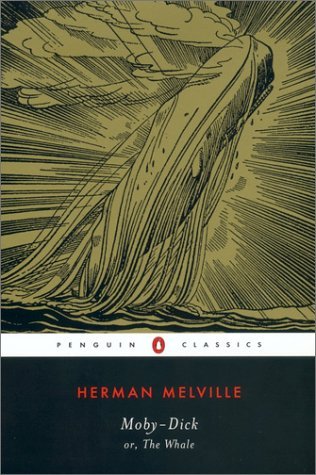 My reading plan is to start the marathon on Wednesday 18th of June at 6 p.m. I will try to tackle as much as I can of Moby-Dick by Herman Melville (I'm still a bit behind…) on Wednesday, and to balance that, I have As Red As Blood, a Finnish YA mystery book by author Salla Simukka. For Thursday, I've downloaded the audio of The Diary of a Young Girl by Anne Frank, read by Selma Blair. The audio is about 10 hours long, so I probably won't finish it during the marathon but I'll try listen a fair share of it.
I will post updates throughout the 24 hours and document my stats as well as initial thoughts on what I'm reading
6:00 PM – Getting started
The day's work is done, so it's time to brew a cup of tea and get started. Starting the readathon, I'm on page 128 in Moby-Dick by Herman Melville.
8:20 PM – First pages
Pages read: 32
Thoughts: Now that the ship has set sail, the first, second and third mates are introduced. And then, the long awaited appearance of captain Ahab. Don't know yet what to think of him. Surprisingly, I loved the Cetology chapter – I though it was fascinating how the narrator describes all the different whales and their nature.
10:38 PM – One milestone reached
Pages read: 59
Thoughts: The quest of Ahab is revealed – to hunt down the white whale, Moby-Dick. I've now reached the week 2 page count of Moby-Dick read-a-long, so I think it's a good point to stop for the day. Moby-Dick isn't really the fastest book to read, and too heavy for a readathon such as this. Starting As Red As Blood next.
12:20 AM – Turning in
Pages read: 117
Thoughts: Simukka's book is cleverly written, and her protagonist an interesting mixture of features. The occasional references to different locations in my hometown make this a compelling read.
08:31 AM – Day Two
Good morning to all! I have gathered some breakfast and a big cup of coffee, so here begins the second day in this 24-h readathon. I've approx. 3.5 hours before the car journey starts, so I better make the best of it!
10:42 AM – Hook, line, sinker
Pages read: 218
Thoughts: I'm hooked. Lumikki Andersson is one of the most refreshing main characters I've read in a while. The mystery is dangerously addicting, and oooh… I have to read more.
11:51 AM – On the Road
Pages read: 250
Thoughts: OK, time to pack my bags to the car and hit the road. Unfortunately the mystery of the Polar Bear won't be solved until after I reach my destination later today. I'm going to take a short break to clear my head before starting the audio of The Diary of A Young Girl by Anne Frank. I think I read this book ages ago, but I feel its time to refresh my memory. I'll try to give an update before 6 PM, but can't promise anything.
3:50 PM – Coffee break
Pages read: 250
Audio listened: 2h 16 min
Thoughts: We paused for a coffee break, so I have a moment to write an update. I've now listened a bit over 2 hours of The Diary of A Young Girl. Selma Blair is pleasant to listen to, and so far I'm pleased with my choice for audio book. Only 2 hours left!
—
Final page count: 250 + 3h 29min audio
Thoughts: I stopped the audio at 6 PM, recorded the time and continued to listening for one more hour. Although I did not finish any of the books I read, the total page count is about as long as a short book. It was definitely worth it to participate in this readathon and try to read around the clock. Before going to bed, I'll finish the last 50 pages of As Red As Blood.