Hello lovely readers,
2014 is quickly coming to an end and I still have a few books that I've acquired but haven't yet had the chance to show. These books have found their way into my shelves between the months of September and December. I did, however, post a small Helsinki Book Fair haul in October; you can find the books I bought at the event here. In contrast to my previous book hauls in which I've mostly shown books that I haven't read yet, I've actually read and reviewed most of these (I will link the reviews so you can also go and read my thoughts). Nevertheless, my buying versus reading ratio seems to stand as usual, with the exception of review copies that tend to get read faster than other books. This book haul will also for the first time contain ebooks, because I got a Kindle Paperwhite for Christmas and naturally had to buy a few books for "testing purposes".
Physical books:
I received a review copy of DJ-kirja (The DJ Book) in September and read it soon after. DJ-kirja is a non-fiction book about the Finnish DJing culture, how it came into Finland and where it currently stands. The book gave me an abundance of music recommendations but also sparked an interest to read more non-fiction. Another book that I received around the same time, this time from a Goodreads giveaway, was The Iron Trial by Holly Black and Cassandra Clare. The Iron Trial was an entertaining middle grade fantasy, but not really my cup of tea. Soon after finishing it I donated my copy to the local library, which is why it isn't included in the picture.
Another book not included in the picture is Fangirl by Rainbow Rowell. I'd been trying to find the book from bookshops ever since it was published, but in October I finally gave in and ordered it online. Despite all the hype, the book did not disappoint and I've already lent it out to a friend.
The last two books pictured were both spur of the moment purchases. George Orwell's famous essay Politics and the English language was a piece that I'd been meaning to read for a long time, but never thought that I would buy it. However, in November I was working on a paper on intention in language and a friend of mine suggested that I should read Orwell's essay for the paper. I looked online, and discovered that the tiny booklet cost only a few euros, so I decided to treat myself. However, due to unknown circumstances, the order was pushed back a couple of weeks and the booklet arrived a few days after I'd turned in my paper. What a shame! The essay is very Orwellian and though I do not agree with everything he says, I very much appreciate how he says it. The Loved One by Evelyn Waugh I found from the library sale and paid only 20 cents for it! True, the spine is quite worn, but I'm very much excited to read more from the author of Brideshead Revisited.
Ebooks: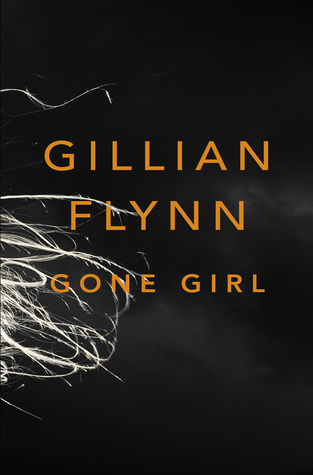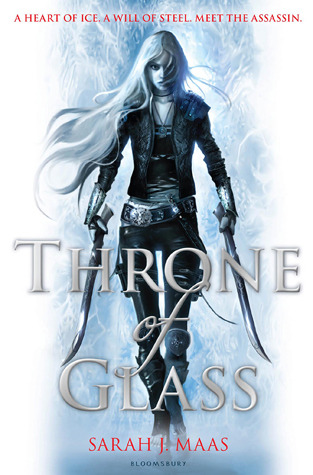 My boyfriend and I exchange our Christmas gifts already at the beginning of December, and my present contained a Kindle Paperwhite. I'd previously read ebooks either on my computer or on my phone, but the ereader definitely makes the reading easier and more enjoyable. I quickly downloaded a few public domain titles, such as Dickens' A Christmas Carol, but also some PDFs and Word files for uni projects that I was still working on. The first book I "purchased" for the Kindle was Cry of the Peacock, which is a historical fiction novel – and free. Unfortunately it turned out that the story focused more around the romantic love interests of the female protagonist than the time period itself. After turning in my last assignments, I traveled to my parents for Christmas and to ease my load of books to carry, I bought both Gone Girl and Throne of Glass for my Kindle. Both novels have had a lot of hype surrounding them, and though Gone Girl did not quite live up to it, I'm still interested to see what I think about Throne of Glass.
Christmas presents:

Because getting an ereader for Christmas is almost the equivalent of 10-20 books, it makes sense that I only got two books for Christmas: one graphic novel and one crime mystery. Pelinavaus (eng. The Opening) by JP Ahonen is the collective edition of the first two Villimpi Pohjola volumes. Both were originally self-published (and translated!), but are now out of print, so I'm glad that the publishing house decided to release this bind-up. As I had bought the fourth volume at the Helsinki Book Fair, I wished to own also the earlier volumes. The Villimpi Pohjola series narrates the lives of a group of student friends who are on their last years of university studies, juggling between studentlife and the imminent graduation.
Kolmikulma (eng. Triangular) by Karo Hämäläinen is a Finnish thriller that involves three people: a marketing executive, a scheming politician, and a German assassin named Irene Adler. According to the blurb at the back, Kolmikulma is a sharp finance thriller set at the  break of the euro crisis. I haven't read Hämäläinen's work before, so I have no idea what to expect. However, I hope that this book will be a good introduction to his writing and the Finnish thriller genre. Fun fact: Karo Hämäläinen is actually the spouse of YA author Salla Simukka, who wrote the Snow White trilogy.