Hello readers!
First I'd like to apologise for the fact that I haven't been posting or commenting as frequently as I used to. The current hiatus is only because the past weeks have been super busy and I've barely had time to even sit down and read. In fact, my reading and blogging have currently taken a backseat due to school and work commitments. However, I do hope to get back to reading (and blogging) soon because I miss positive effect it has on my stress levels. In the meanwhile, here's the book haul I promised in my January wrap-up!
Post-Chrismas sales are the best – and the worst. I don't know if I should be ashamed of myself for giving into the temptation or proud that I was able to get so many books so cheaply. My original plan was to do a January-March book haul, but since I already I had a big pile of books in the end of January, I decided to post this whilst they are still fresh in my mind.
My book haul began innocently as my intention in entering the bookstore was only to purchase a calendar for the new year. However, I'd completely forgotten about the post-Chrismas sales and wasinstantly sucked into the tables with "-40% off" tags. I kept picking up new books and walking to the next table and pick up new books and … you get the gist. However, in the end I was able to narrow my purchases into four books. However, later in the month I somehow ended up browsing the -60% shelves, and picked up one more book. Combining that with the five ebooks I bought, it's safe to say my book buying was off charts in January.
The first table I gravitated to in the midst of the sales was naturally the classics shelf. From there I picked up two classics, first of which is How to Kill a Mockingbird by Harper Lee. This is one of those classic that almost every American high school student has to read, but I've never read it. I've been lately reading a lot of American classics, such as Of Mice and Men and The Catcher in the Rye, so I thought this would be a great continuation to those. And you can imagine my surprise when the sequel Go Set a Watchman was announced to be published in July 2015. Now I kind of have to read it before the sequel comes out!
The other classic that I picked up was George Orwell's 1984 in this wonderful Penguin classics edition. I think the cover design for this dystopian classic is very clever and I can't wait to read another one of Orwell's best loved works. I must say that my expectations are really, really high because Animal Farm was one of the best books I read in 2014.
Next I picked up Atonement by Ian McEwan. BBC recently listed it on the Greatest Novels of 21st Century and the film adaptation is a favourite among many of my friends. Atonement tells the story of a thirteen-year-old Briony who in the summer of 1934 witnesses something that changes the lives of everyone around her. It is said to involve family relationships, war drama, and beautiful writing, so I'm very intrigued to see where the story goes.
I saw this collection of Edith Södergran's poetry – Edith Södergran – dikter och aforismer (eng. Poetry and Aforisms) – for the first time at last year's Helsinki Book Fair, but didn't buy it then. However, the cover design really stuck with me and also reminded me that I should try to read some more poetry in 2015. Edith Södergran is a Finnish-Swedish poet who was one of the first modernists in Finland and, despite her early death in 1923, a very prolific writer. This book is a collection of all of her works, and it is in Swedish. So in terms of my challenges for this year, this book ticks the boxes for poetry, Swedish, and Finnish author.
In January I was also approached by an author about reviewing her book that will be republished as an ebook in March. The book in question is Never Trust a Happy Song by Natalie Bina and it depicts a young protagonist, Cassidy, who attends a summer program in Stanford. However, instead of her dream of intellectual prestige, she is placed in a host family that takes very different approach to education. The premise of the book sounds very interesting, and I can't wait to see how the story unfolds. Plus the cover of the paperback is really stunning.
1Q84 by Haruki Murakami is a beast of a book, especially in this Vintage edition that has all the three parts printed together. I've only heard great things about Murakami and about this book, so I can't wait to experience it on my own. However, because this book has some kind of a connection to Orwell's 1984, I will most likely read that first before so that I will have a better understanding of the references.
And lastly, a book that circled around the Finnish blogosphere in 2013 and won the prestigious Finlandia Prize – Jokapäiväinen elämämme (eng. Our Everyday Life) by Riikka Pelo. I've been meaning to pick this up and so I couldn't believe my eyes when I saw the price tag on this beautiful hardcover, because this book was only 1 euro. What?! The story of Our Everyday Life is about a Russian poet who escapes to Europe in the time of Soviet revolution. I've heard nothing but wonderful reviews of this book, so my plan is to read it as soon as possible – and maybe even incorporate it as a part of my 15 in 2015 challenge.
Ebooks ahoy!
And finally, because I have no restraint, here are five ebooks that I bought in January plus one that I received for review. Most of these are thanks to recommendations from other bloggers who wrote wonderful reviews that made me want to experience them myself.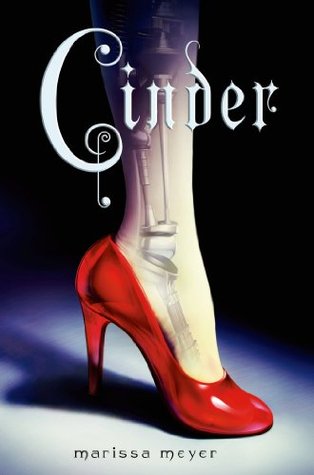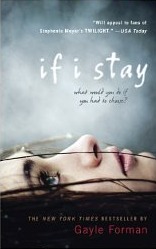 I bought the first book in the Flavia De Lucie series, Sweetness at the Bottom of the Pie by Alan Bradley, which I've seen many bloggers reading. Alexandra from Diverses et avarieés is a fan, and has made me really curious as to what it is that makes this book series so loved. Another first book in a series, I purchased Cinder by Marissa Meyer. It's part of the Lunar Chronicles series that blends together fairy tale retellings with cyborgs and other science fiction elements. The hype around the series has been very tangible these past years, so I think it's time that I give it a go.
If I Stay by Gayle Forman. This one was rather popular in the past year because the film adaptation came out towards the end of the year. However, before that I'd read many positive reviews of it, especially from Emma at Turning Pages and Tea. In the end I wasn't as enthralled or touched by the story as I had hoped, but it still an enjoyable read.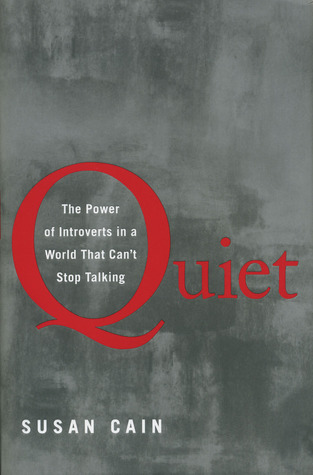 Next up is one of the Finnish titles coming out in English this spring, When the Doves Disappered by Sofi Oksanen. Oksanen rose to global fame with Purge and this is her second novel published in English. I've previously read Purge (also in English translation) so when found out that When the Doves Disappeared was coming out in February, I immediately requested an eARC. The book is part of Oksanen's Estonia Quartet and it features the lives of two cousins and their loved ones in Estonia in the 1940s and 1960s. Oksanen's style is best described as dark and harrowing, and this book is no exception. Plus the cover is fabulous!
I also purchased a couple non-fiction titles for my Kindle: Quiet by Susan Cain and The Entrepreneurial Linguist by Judy Jenner and Dagmar Jenner. Quiet: The Power of Introverts in the World that cannot stop Talking is about introverts and as I do consider myself more of an introvert than extrovert, I've been interested in reading this book ever since it came out. The Entrepreneurial Linguist: The Business-School Approach to Freelance Translation on the other hand is quite the niche book about a niche topic. It has been recommended to me a few times by various people and although I'm not yet in the position to build my own translation business, it's always good to know more.
In short I acquired a total of 13 books in January – madness!. Luckily I was able to break the habit for February, so the next book haul shouldn't come around until April (I hope). Let me know if you've read any of the books mentioned or if you have any recommendations as to which ones I should read first!
Cheers! x